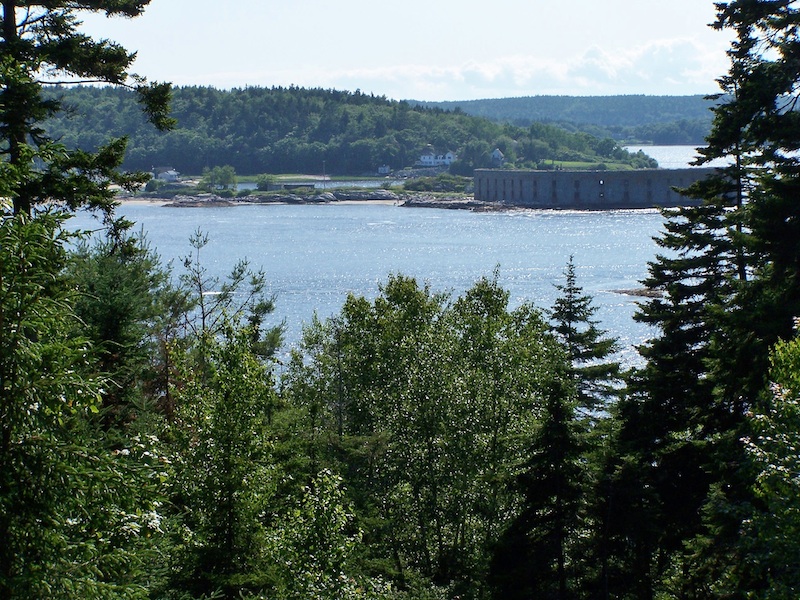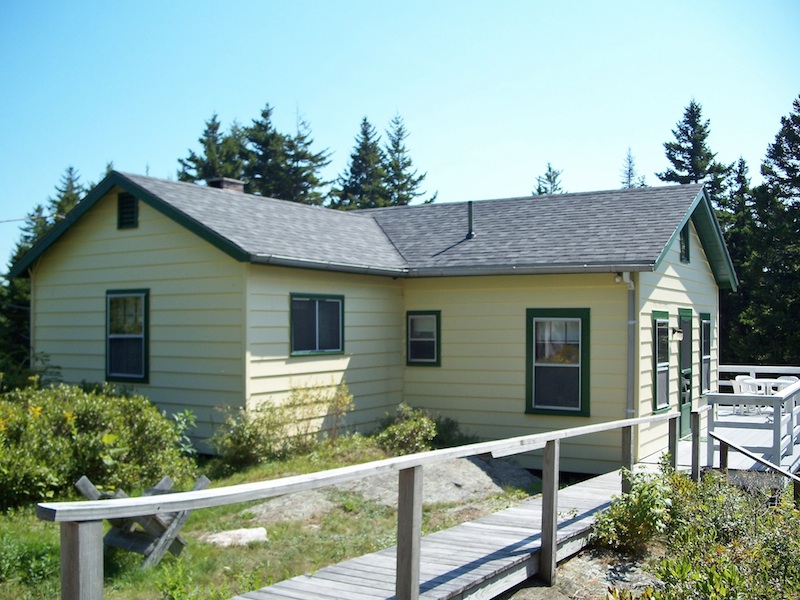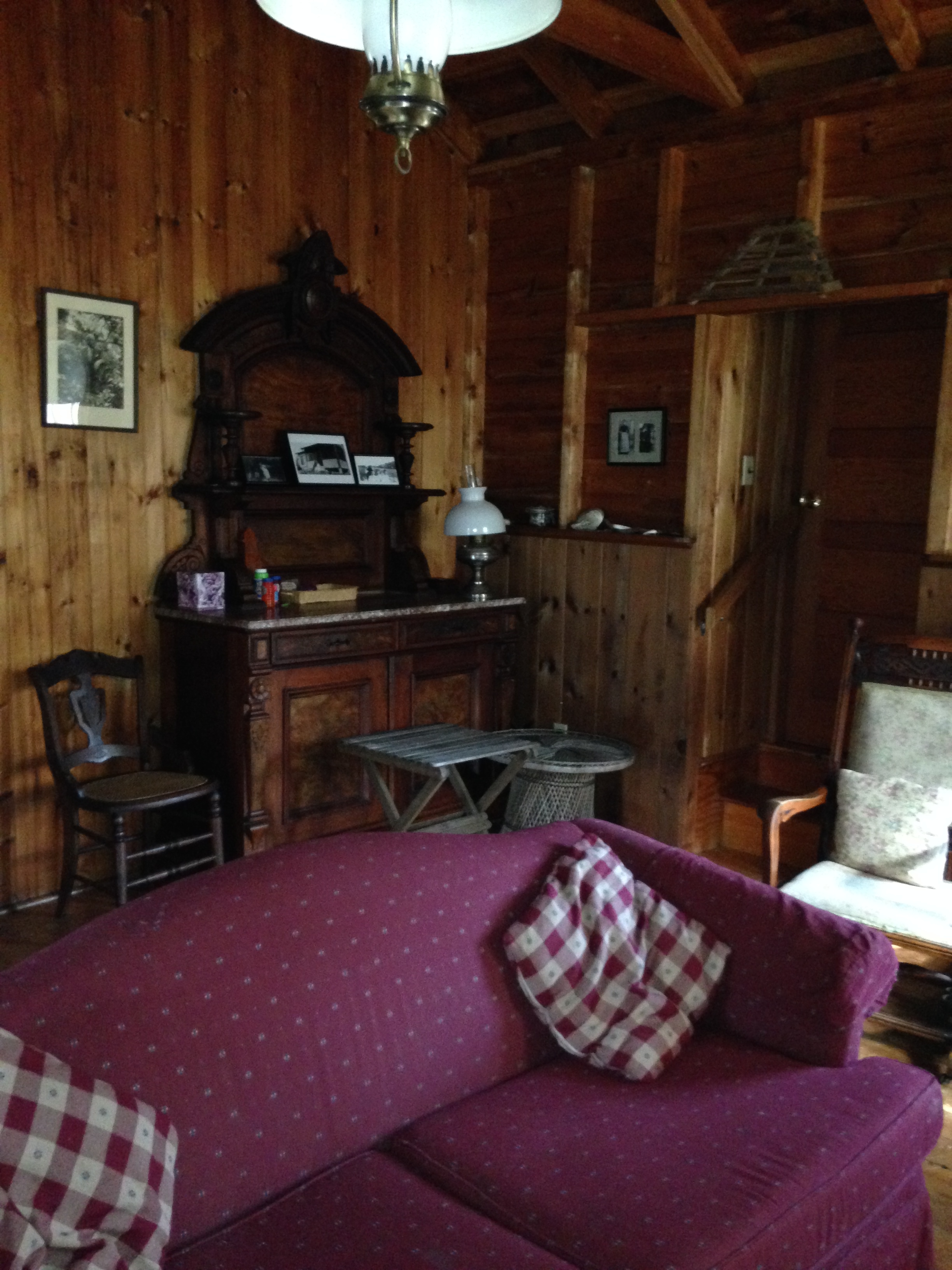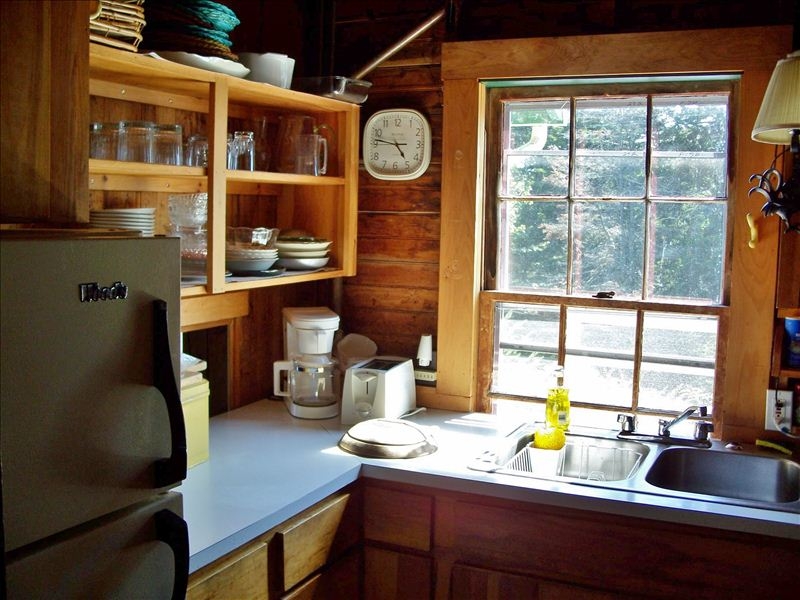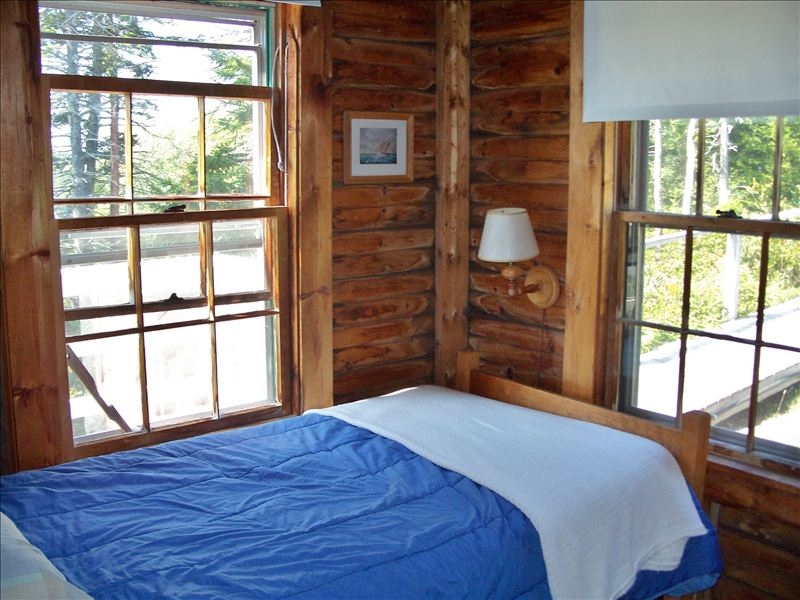 Charming Getaway
'The Lookout' is perched high on a ledge at Bay Point. The three bedroom cottage plus studio, located on the mouth of the Kennebec River, has a majestic view of Fort Popham at Popham Beach. The Fort was built by the Union Army during the American Civil War to protect the towns along the Kennebec River from the Confederates. This cottage has access to a beautiful sandy beach . . . less than a 5 minute walk.
Enjoy the seclusion of the cozy cottage and the ambience of the living room's fireplace. The large front deck offers a peaceful view of Fort Popham and casual grilling and dining. The perfect spot for those who just want to get away to a quiet place along the Maine coast.
Amenities
The main cottage has a full kitchen: microwave, range, coffee maker toaster, refrigerator. There is a full bath and three bedrooms. The master bedroom has a queen bed and 2 bedrooms with single beds. There is a separate studio with twin beds, its own full bath and loft. In addition there is a laundry room with a washer/dryer. This cottage and studio will accommodate 6-8 people.
Rates
Peak
$1250/week
Off-Peak
$1050/week
Stunning view with Maine cottage charm.
"We loved our stay at the Lookout. The view was magnificent. The cottage is rustic, but the beds are very comfortable...It has to be hands down the most relaxing vacation I have had in years! Can't wait to return!"
.
Best of Maine
"if you are looking for period, quintessential Maine, this is your place. We had a most lovely stay here. The cottage and studio accommodated our extended family very well. It's cozy, yet has plenty of space to find your own private nook. The view to Fort Popham off the deck is a delight with morning coffee or cocktails at night. A short walk takes you to the beautiful private beach, my son loved to fish there. If you are looking for a more rustic cottage with all the comforts of home, this is your place. I hope we can return here someday.."
Family Cabin
"We were looking for a quiet, peaceful getaway, and this cottage was just the ticket. The view from the deck is lovely and it's a great spot to hang out...We were able to spend some great family time and see the sights in Bath, Fort Popham, and the nearby state park beach.."