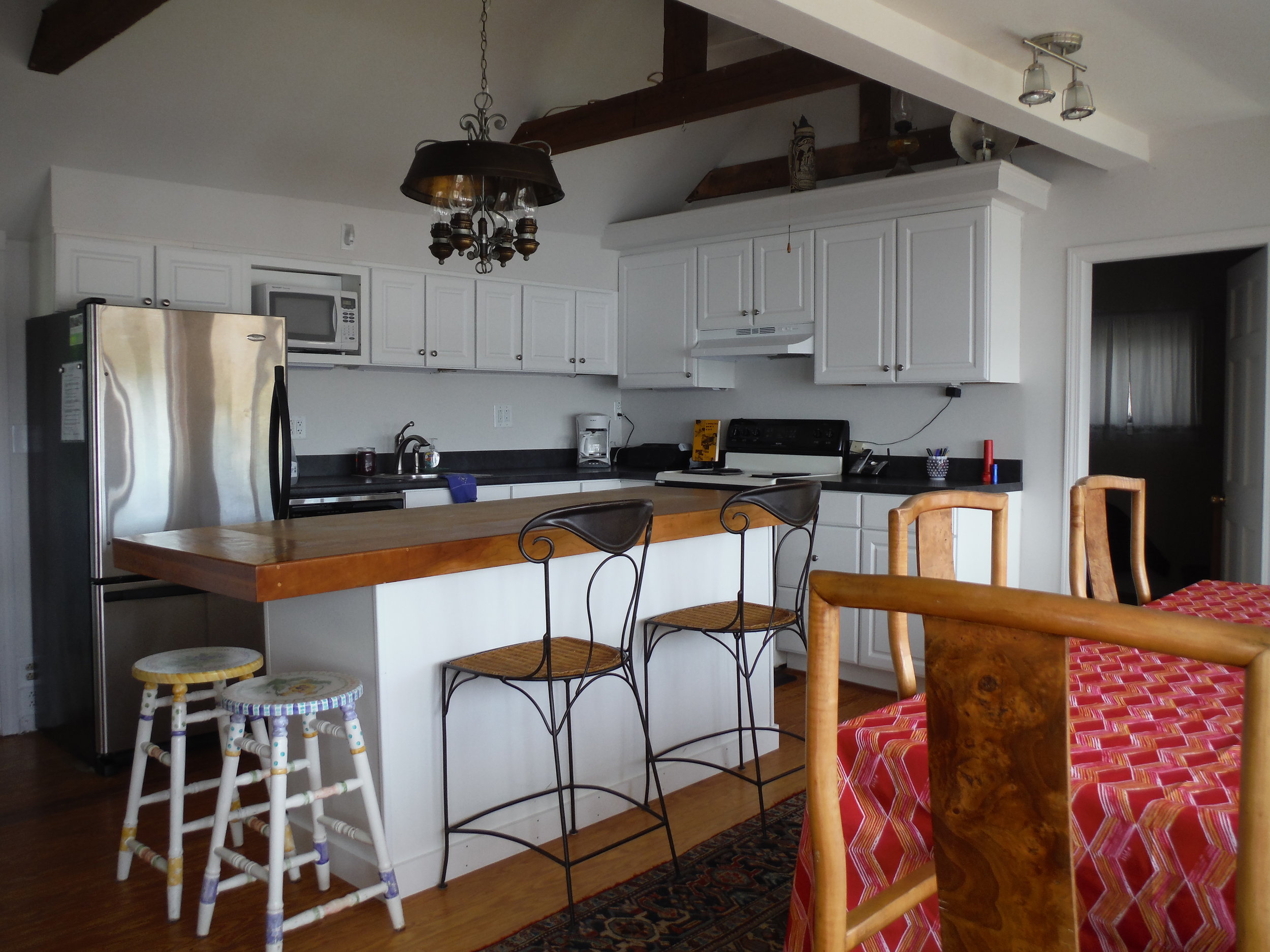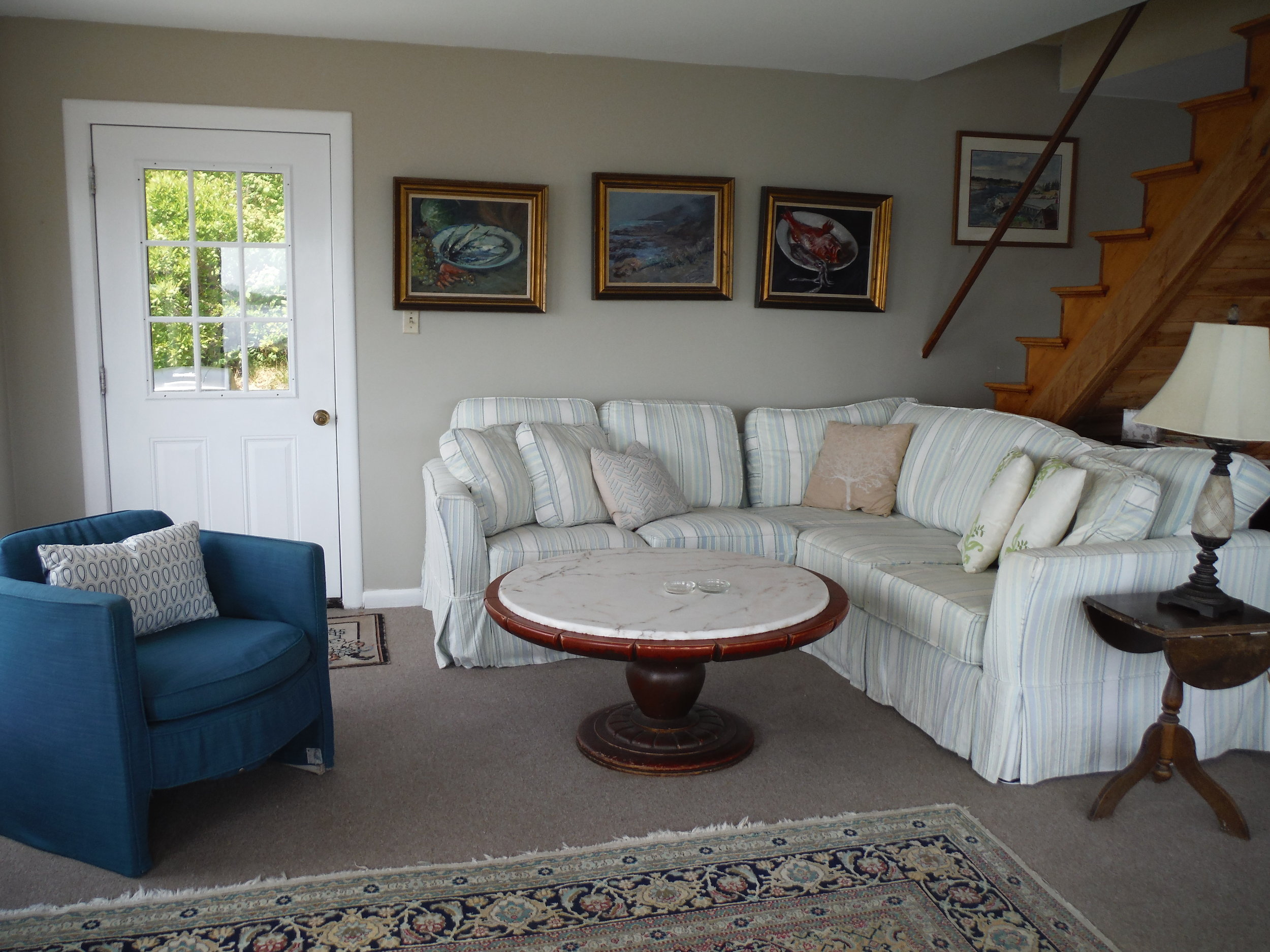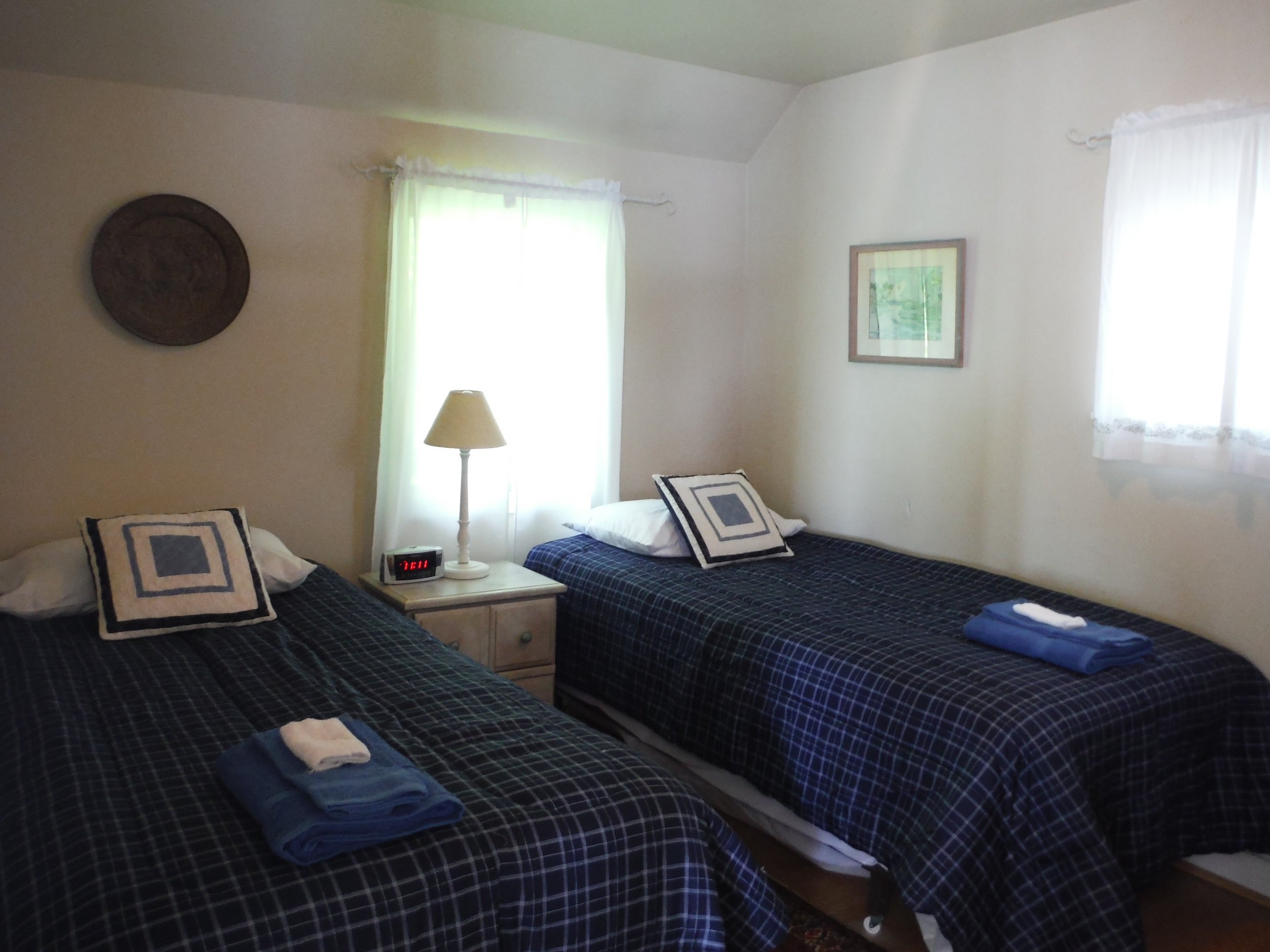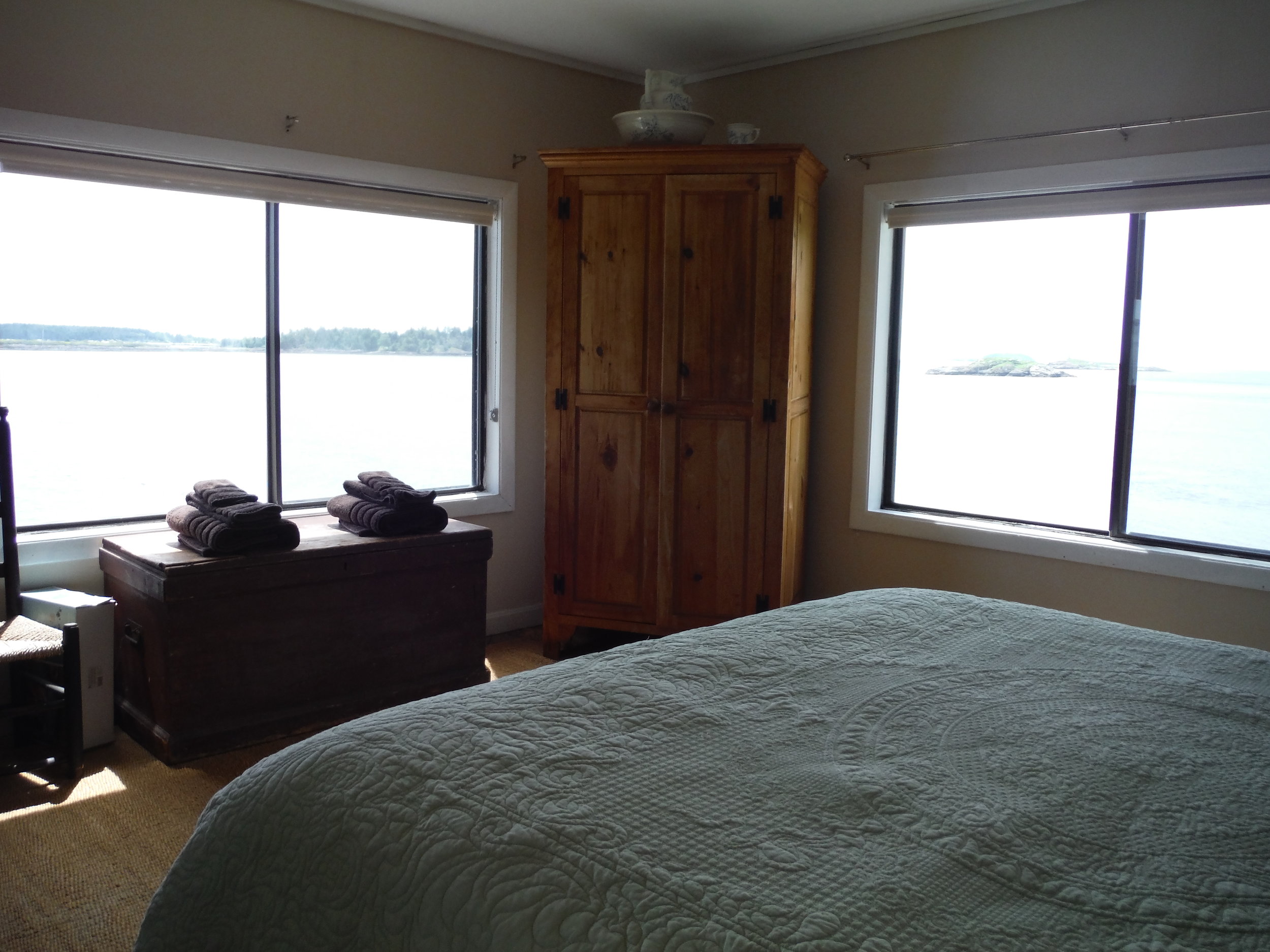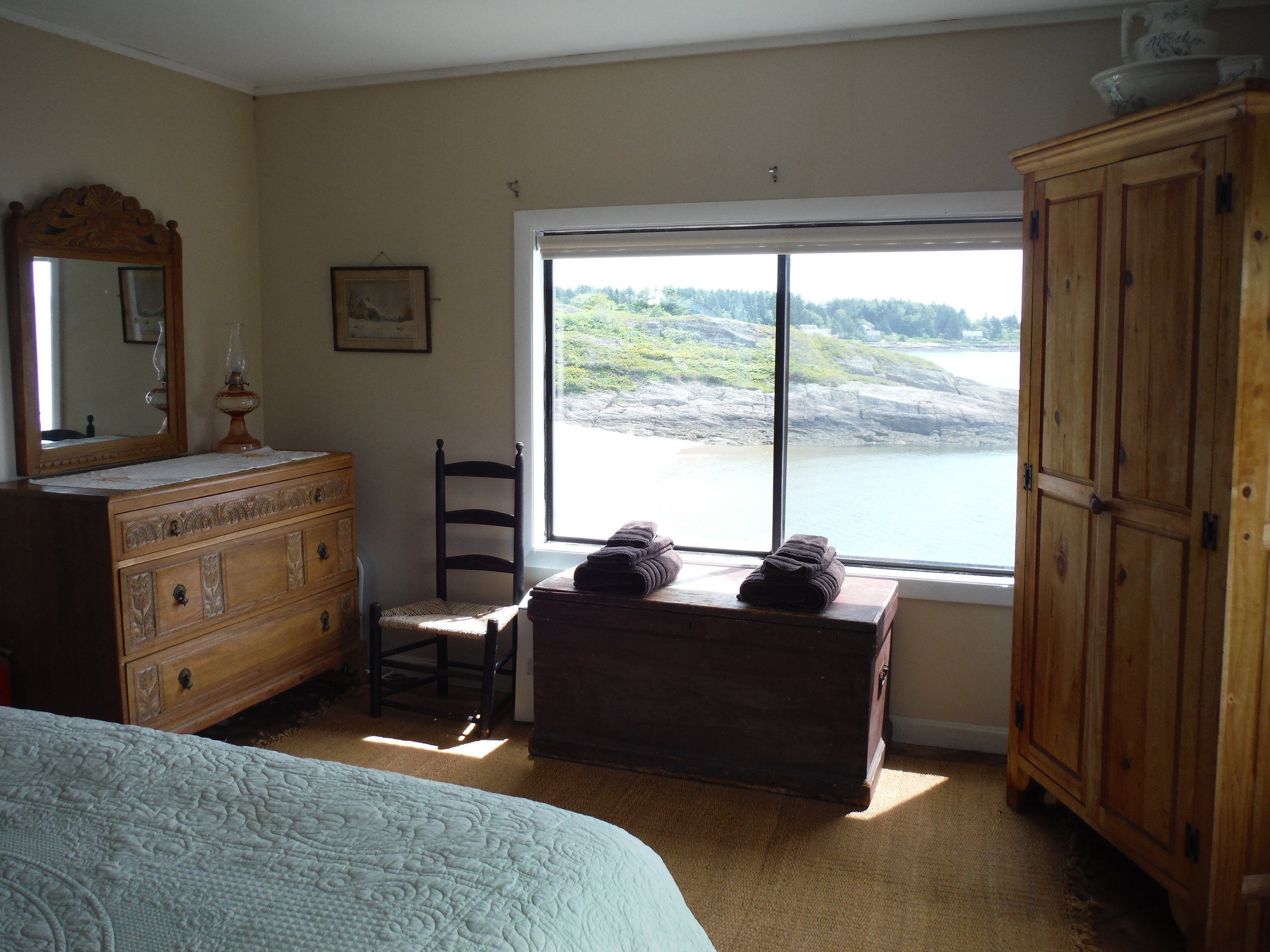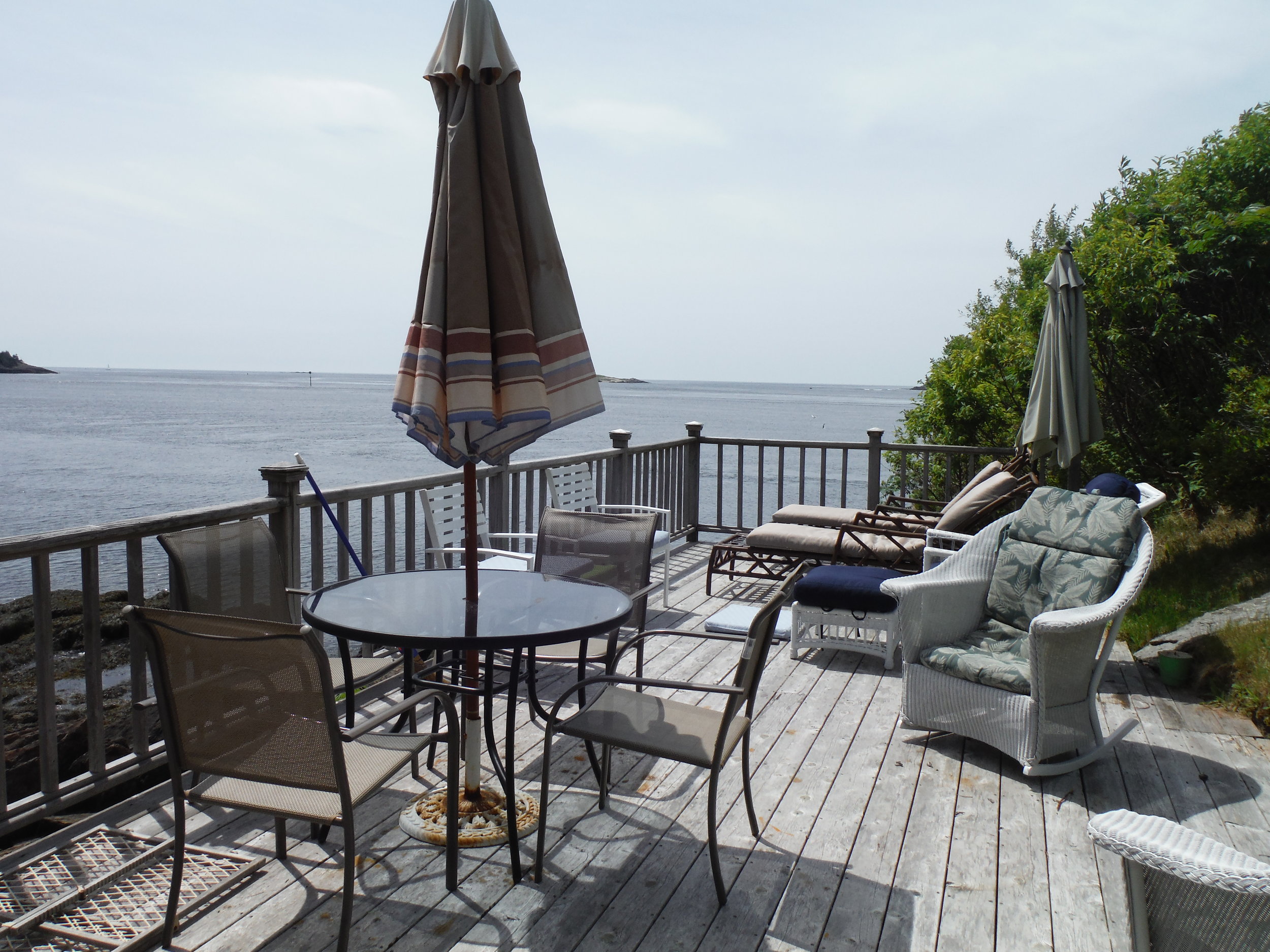 Open Ocean, Sandy Beach
Seaspray, with its bold ocean views, offers the Atlantic at your door. Expansive windows and a deck perched on the rocky shore, offers a look out to two lighthouses and and a scattering of islands on the horizon or watch the lobster boats putt by in the morning on their way out to haul traps. Walk across the lush lawn to a sandy beach with water at all times. Relax on the deck and watch the gulls, great blue heron, osprey or an occasional eagle hover above & dive for fish. Look down to the lovely cove from your bedroom window or search for sea glass while strolling on the beach. Fish from the beach or rocks for striped bass or mackerel for dinner. The house is decorated in cottage style with comfortable furnishings. A mooring is available with the cottage for you to moor your small to medium sized boat. A stay at Seaspray will be the highlight of your vacation. As Maine author Rachel Field said, 'Once you have slept on an island, you'll never be quite the same...'
Amenities
Seaspray offers an open kitchen, dining room, family room, three bedrooms and 1 bathroom. There is 1 bedroom with a full bed on the first floor. The 2nd floor has a master queen bedroom and the third bedroom with 2 twin beds. First floor 3/4 bath with shower. The home has large expansive windows and a private deck. The home is technology friendly with WIFI and a landline.
Rates
Peak
$2250/week
Off Peak
$1650-$2150/week

Our stay was better than we could have expected since we had never been to Maine. The cottage was quaint, clean, equipped with all our needs. The owners were very helpful with information of nearby attractions...Walking the beach each morning with my coffee looking for shells and sea glass was exactly what I needed. Thank you for this perfect location to unwind. We wish we owned a cottage just like this.
We had the most amazing week at Sea Spray! The most important thing to understand about this cottage is that the location is absolutely astounding. You are literally perched at the edge of the Atlantic Ocean, and there are sweeping views from every single room in the house. And to top it off, a gorgeous sandy beach is just steps away from the house!...I would recommend Sea Spray to anyone looking for an authentic Maine coast vacation. We're definitely booking it again!
I was looking at the site to try to book the cottage for the same week next year, and I noticed the most recent review and felt like I just had to write one of my own. My family of five took showers, we used the water for cooking and general purpose and had no problems at all. We definitely didn't drink it, as the property manager recommended that we use the bottled water for drinking. As for the cleanliness and general state of the cottage we didn't have a single issue the week we were there. The house is definitely an older cottage, but to us, at least, that's part of the charm.