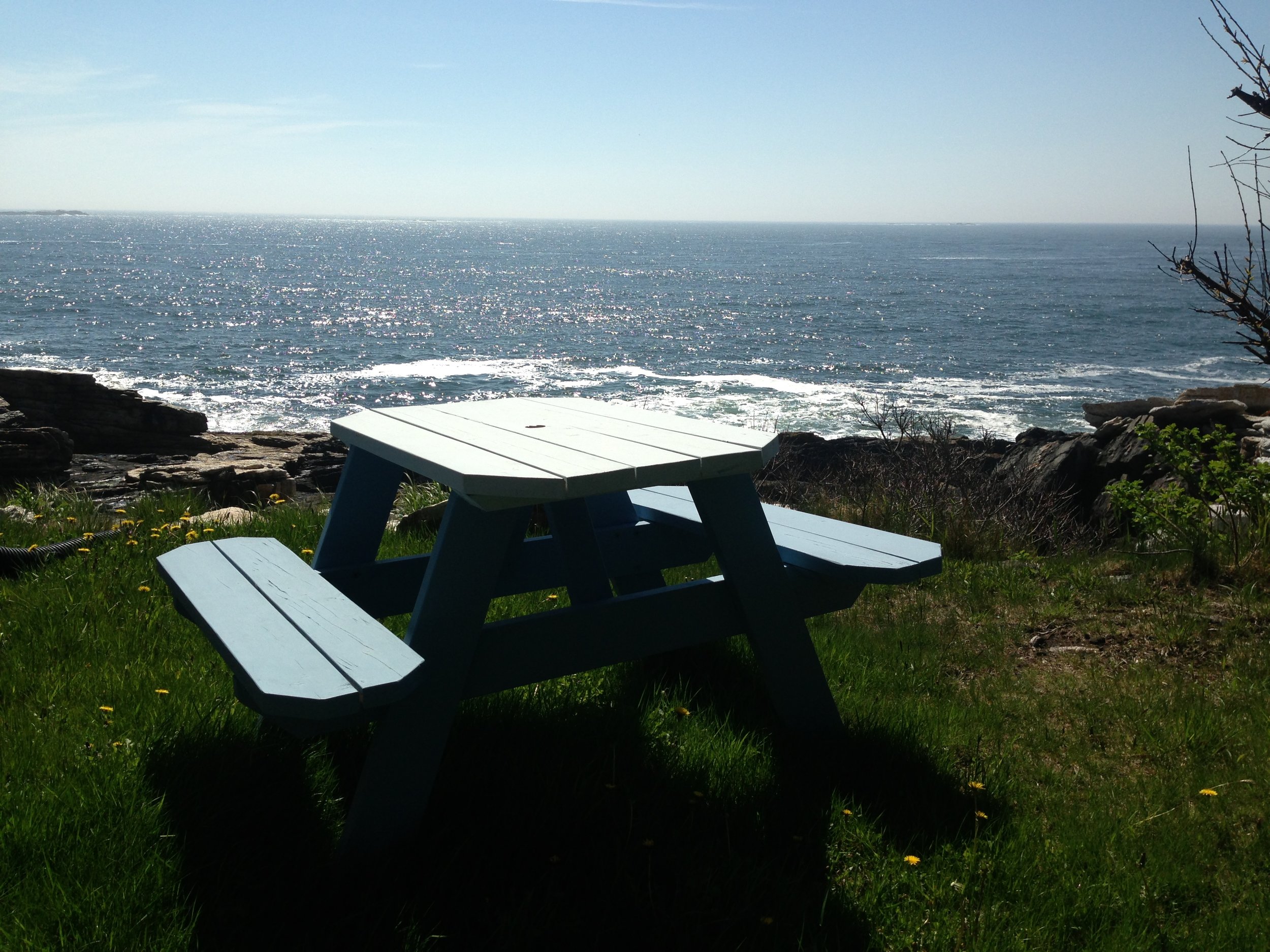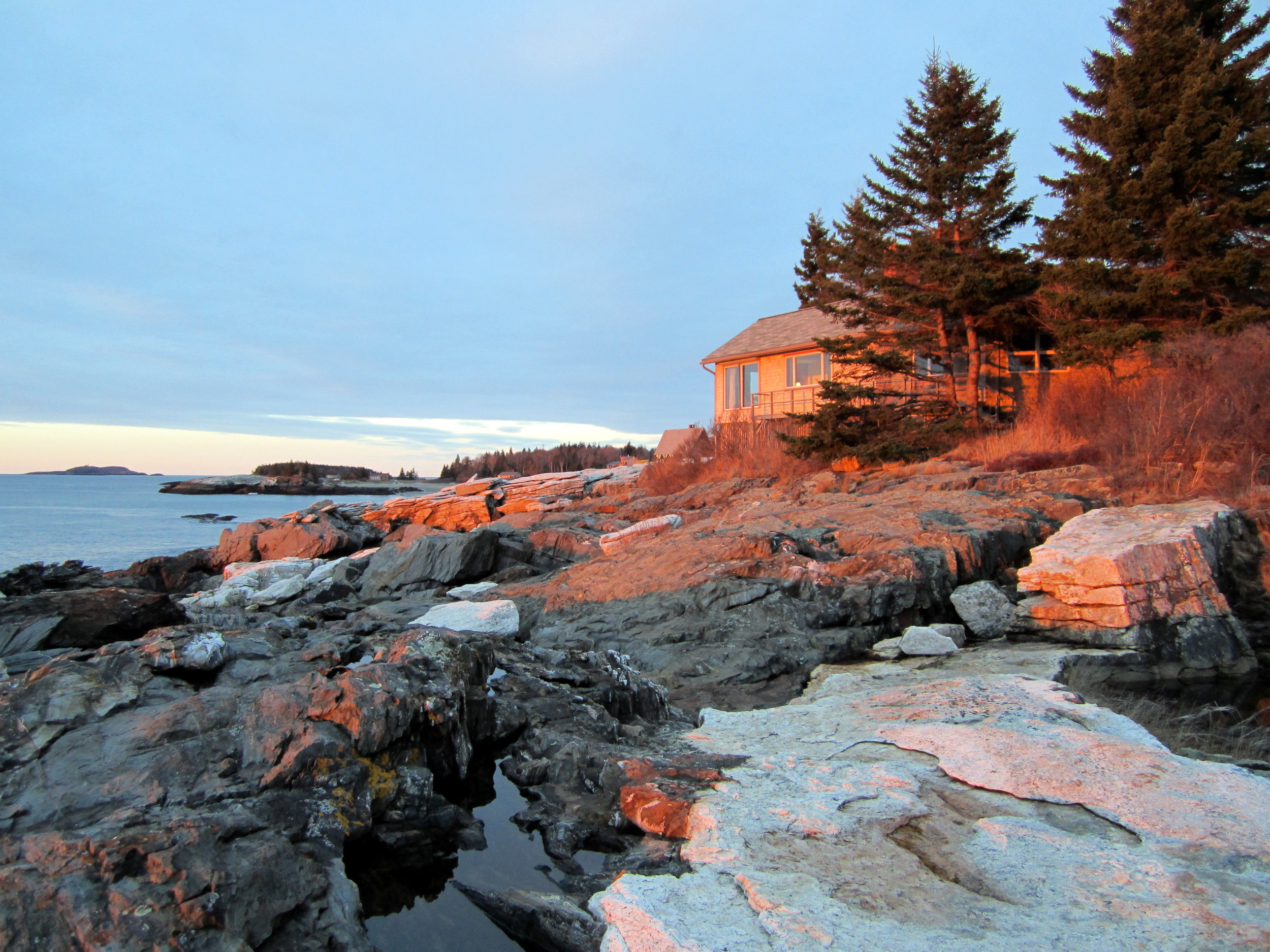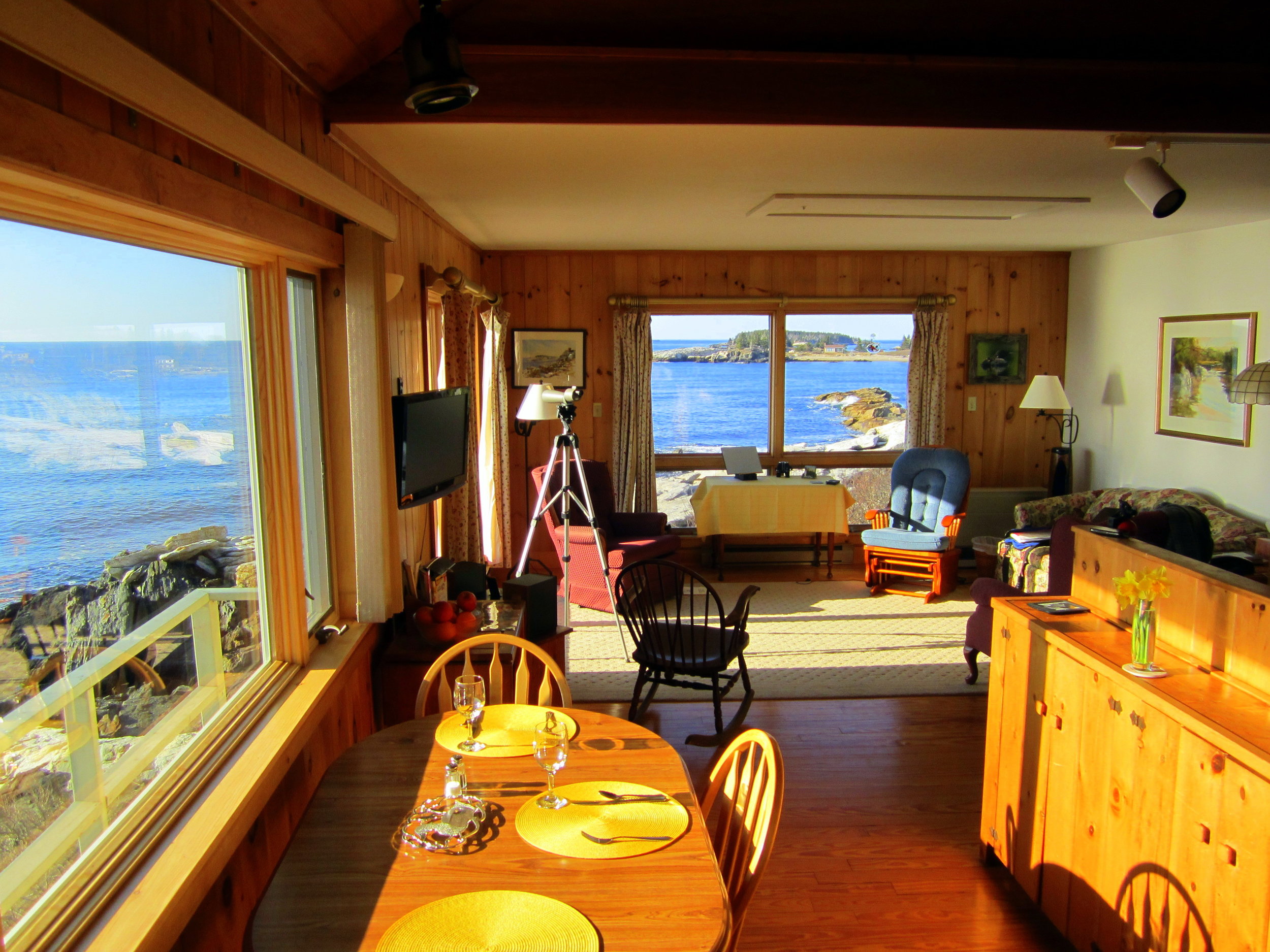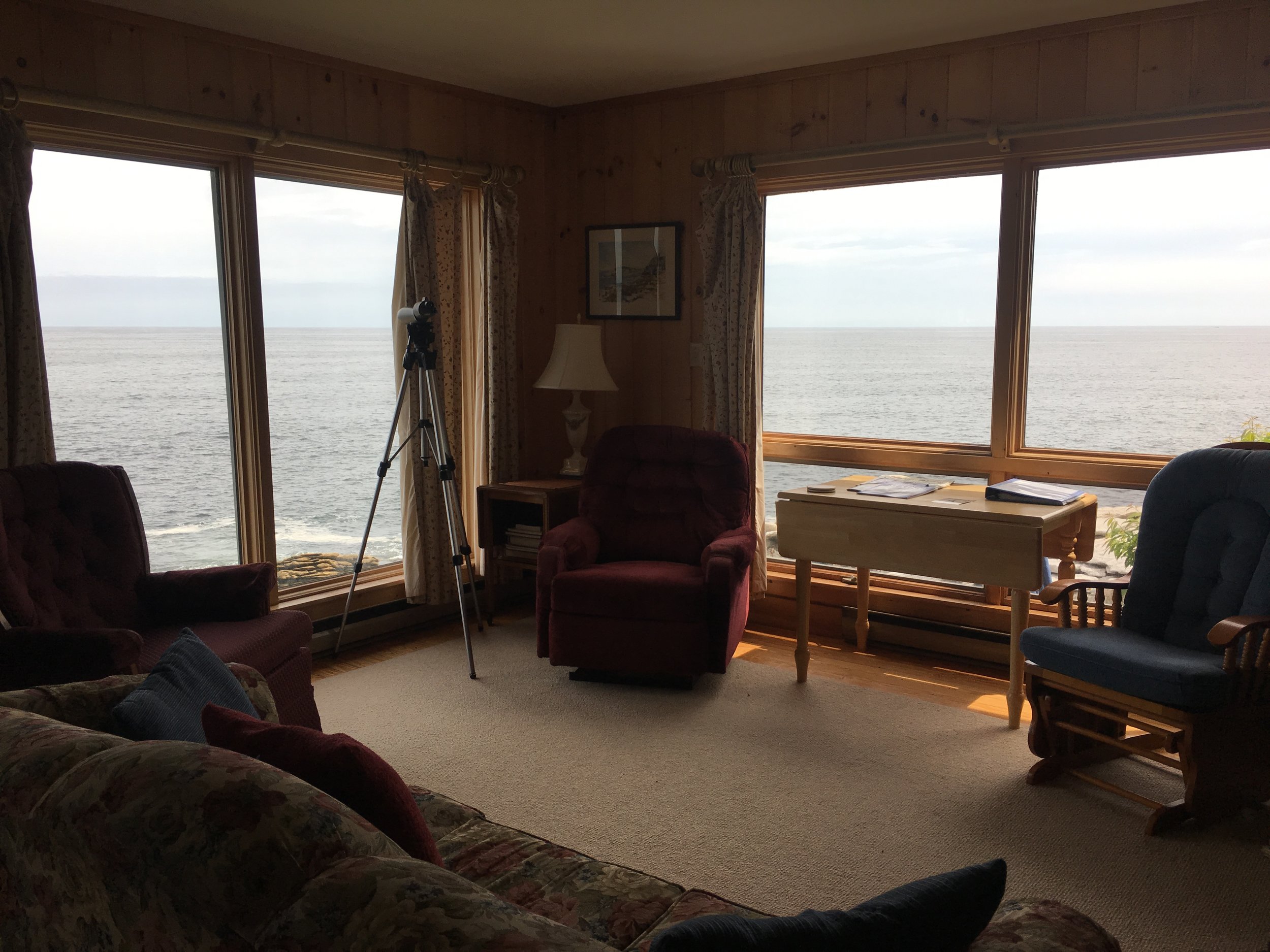 Oceanfront home with spectacular views
Romantic Hideaway or Family Cottage: Drift to sleep with the murmuring of the surf and wake to a sunrise dancing across the water. Stay up late for spectacular starry skies, the flashes of vigilant lighthouses, and romantic moonlight sparkling on the sea. For lovers of all ages Bowsprit is that special place to be away from it all with that special person in one of the most beautiful spots in Maine.
Amenities
A spacious master bedroom, with private half-bath and queen bed, is just down the hall from a full bath, second bedroom with full size bed, and separate den that has a custom captain's bed that folds out to accommodate 2 for sleeping. The heart of this 1,200 square foot home is the airy, window-filled living/dining/kitchen with spectacular ocean views from every window.
The electric power at Bowsprit is 100% emission-free electricity from Maine Renewable Energy. It comes from a combination of low impact Maine hydro power produced in Maine and wind power from the Northeast. It costs more, but we believe it is critically important.
Rates
2 Guests
$2050/week
3-6 Guests
$2250/week
"We just spent our third year at Bowsprit Cottage. Each year, it gets better and better. The views are spectacular, the house is clean and welcoming. Since our first year, we feel like we are coming home! ...This is truly heaven on earth! We will be back next year!!
"We stayed at the Bowsprit for a week and it was amazing. The location is gorgeous, although there are many other homes in the area, the natural landscape of trees and rocks create a private haven when you are outside watching and listening to the ocean...And Sarah, the agent was amazing- really gave us the lay of the land on the phone and when we saw her in town. Just a fantastic experience."
Bowsprit cottage was everything we had hoped for. The views from the main living and eating area are amazing -- a beautiful view of the ocean on all three sides, with floor to ceiling windows. It does feel like sitting in the bow of a boat! The cottage itself was comfortable for our entire family...I would definitely rent this place again.